Wedding bells
Posted by CHARLOTTE SCOTT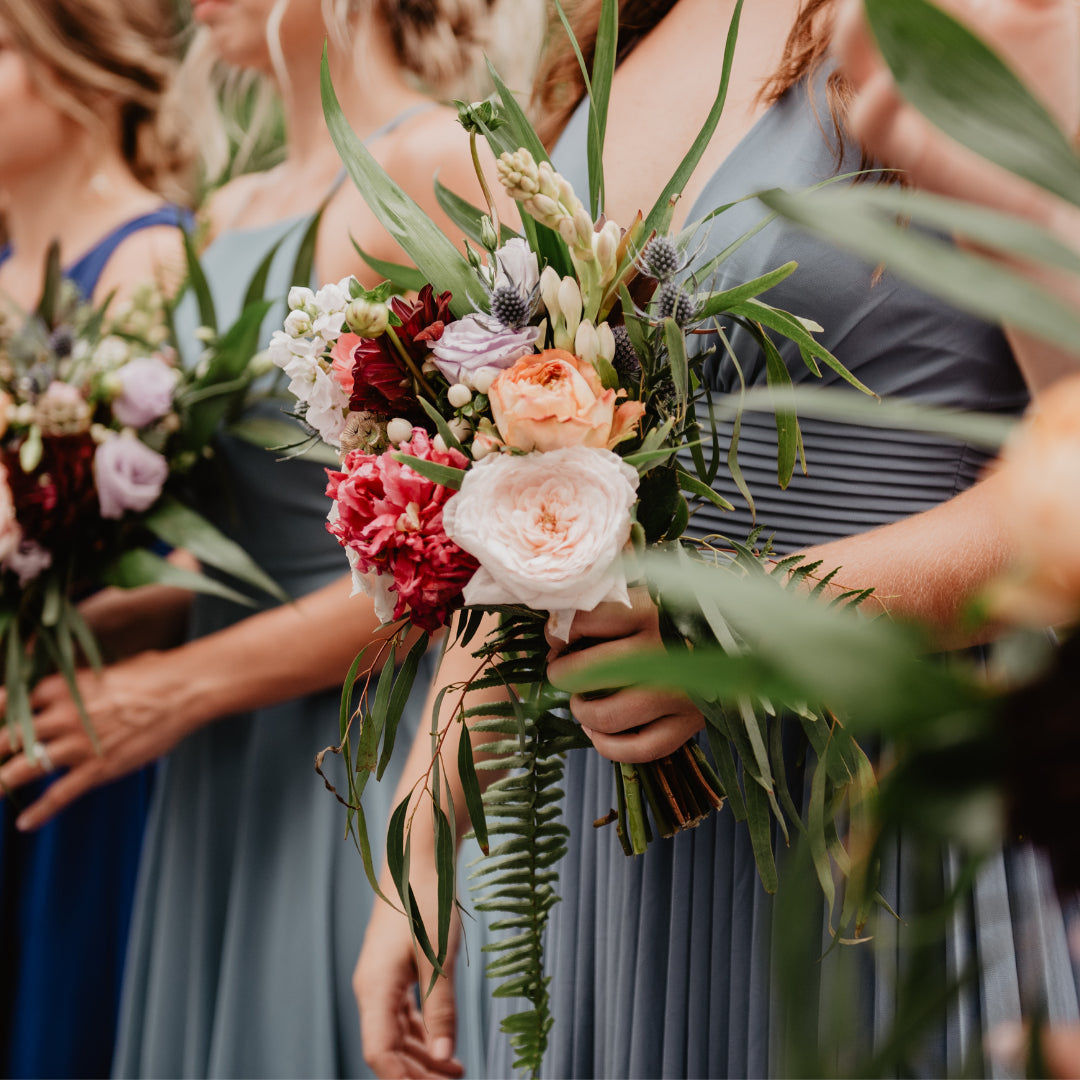 Now the sun is shining again on a daily basis, it lights up ideas for summer weddings. Most of us want to get married in the summer time. It's a given that we want to celebrate in the warmth of long days, with  receptions that can spill outside into glorious gardens & courtyards full of flowers; everybody loves it, everybody, not just the girls !  I went to one wedding where a very cute young bridesmaid fell full body into the garden pond, it's okay it wasn't deep ! There's always something rather charming about watching young children dealing with being dolled up to the nines but charging around like wild horses.
If you're getting married this summer & thinking about ring designs, G&B's  handmade jewellery gives you the opportunity to have something made especially for yourself & your partner, unique & personal; all made locally by Madeleine Blaine, a contemporary Irish jewellery designer. We also have several wedding ring designs in our Wedding & Engagement Collection. Maybe you have your own design in mind or perhaps you're looking for some inspiration,  we have a bespoke jewellery service for Madeleine's  unique Irish jewellery.
Another really wonderful & fun approach is this... have you thought about making your own rings ? Silverworks, a collection of contemporary Irish jewellery designers based in Dublin, offer 4 hour workshops to make your own rings, taking handmade jewellery to another level ! It's a very popular & enjoyable day for everyone involved. Take a tour around their website & see what it's all about. It's also a really fun thing to do if you're looking for something different for your hen weekend.
Our Bridesmaid Collection - a selection of elegant earring & pendant designs, are perfect to finish off your bridesmaid's neckline or as a gift of contemporary jewellery of Ireland. Of course, if your bridesmaids are young, our Wildlife Collection is just spot on for someone small to wear, or indeed as a gift.
Here are our classic Love Bird Earrings featured on the home page. A very beautiful & striking bird design, made of sterling silver, decorated with gold vermeil with stunning Blue Topaz stones €140.
This is one of Madeleine's new designs - the Dragonfly Bangle, beautiful & perfect for summer weddings with the lovely sparkling blue of the sea. It comes in three sizes, small,medium or large all at €135.
The Collective Dublin also has a fantastic range of wedding & bridesmaid designs - all designed by contemporary Irish jewellery designers, all under one roof & representing the cream of unique Irish craft jewellery. Collection 2019 Sale 70% Off Title for image