Our new Look
Posted by CHARLOTTE SCOTT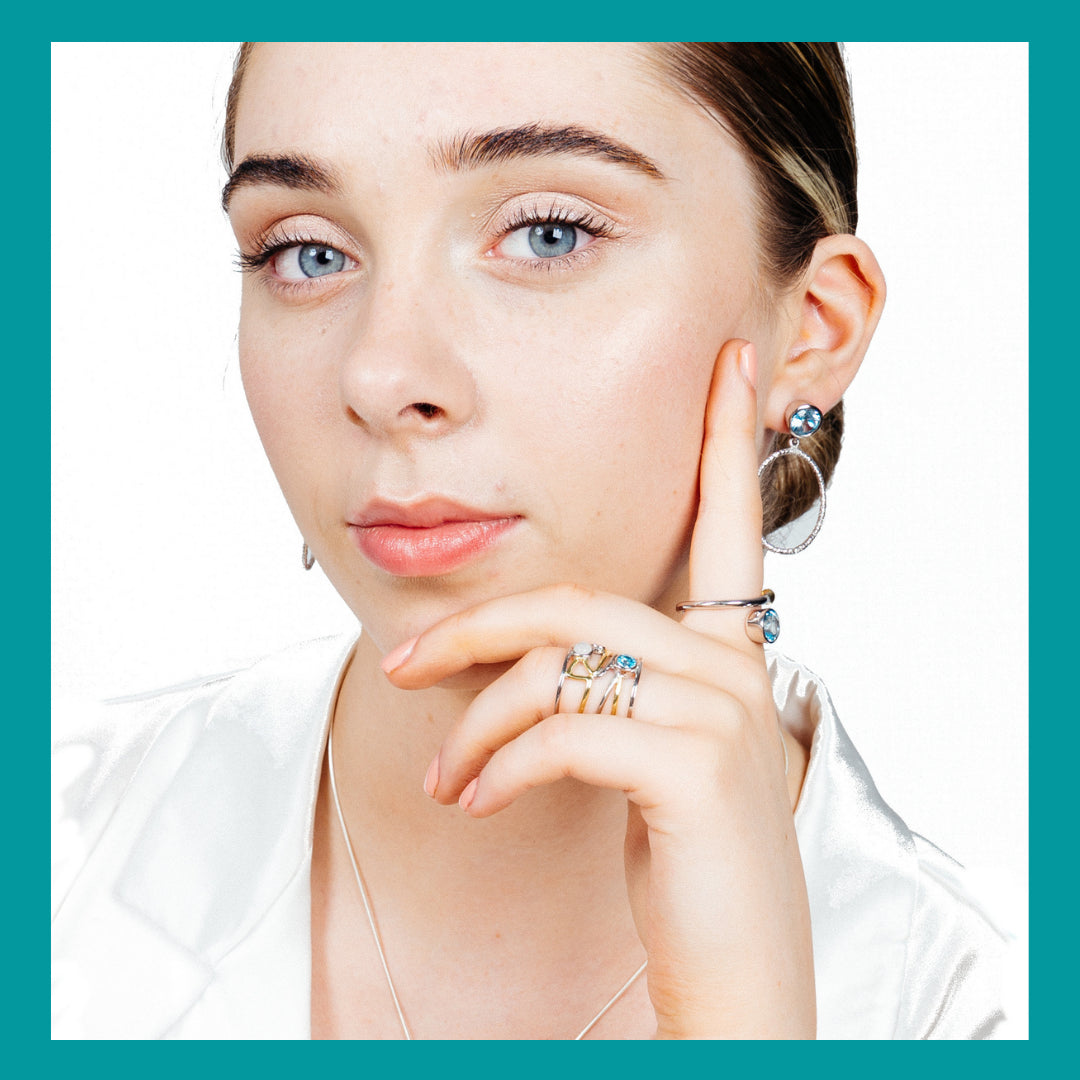 If this is your first time, we welcome you ! If you've been here before we hope you're enjoying our spanking new website. Definitely new & improved & certainly more elegant. We hope you're finding the layout easy & smooth to glide around. Maybe you're searching for something specfic or perhaps a design of unique Irish jewellery. Anyway, we think the jewellery sections are easier to find. We've also laid out the gemstones more clearly on the home page rather than using the drop down menu.
If you're not already subscribed to our newsletter, why not join & receive our 10% discount off your first order.
Our handmade jewellery has a wide selection of rings, all adjustable, so really perfect if you're ordering online & not sure what size you are, or if you're thinking of a gift for someone it takes the indecision out of what size !
Here are two of our bestsellers - unique, adjustable & affordable.
The Fossil Ring in Blue Topaz €82.
The Peacock Ring in Blue Topaz €72
Our new layout has each separate gemstone collection so you're able to see easily the wide selection of each stone in the earrings, rings & pendants & necklaces.
Madeleine Blaine is part of a group of growing contemporary Irish Jewellery designers making bespoke jewellery and handmade jewellery in Dublin. Madeleine opened a shop over three years ago now to display the many talented Irish craft jewellers, all in one place. The Collective Dublin is in the middle of Dublin's creative quarter at 24 Drury Street D02 V658. An Aladdin's cave in creativity of contemporary Irish jewellery designers. Well worth a visit in June when we're all allowed out and about again. Collection 2019 Sale 70% Off Title for image