Bridal Jewellery to Have and to Hold
Posted by MADELEINE BLAINE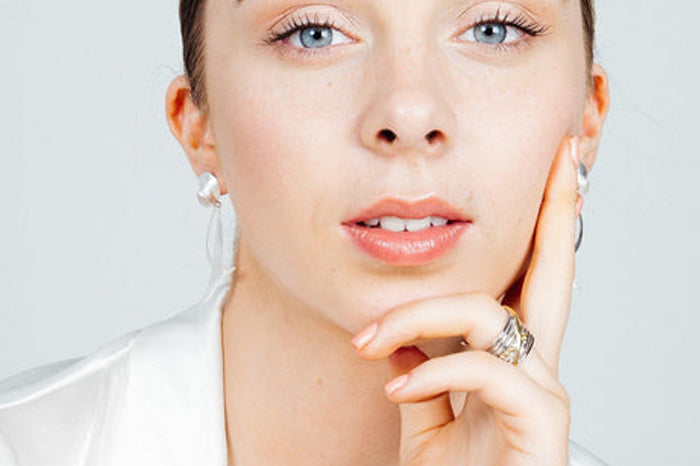 Take the Pain out of Wedding Planning
For those of you that have the joyous, yet daunting task of planning a wedding, you know that there are so many small details that feel like big decisions. Here at Gallardo and Blaine, we want to make at least one decision easy for you by selecting our very best bridal jewellery that will suit a range of tastes and budgets.
The jewellery you wear on your wedding day will be something you keep forever, maybe even pass down to future generations. Sometimes the decision can feel just as important as choosing the gown itself. With a myriad of choices out there, one thing is for sure, The dress must compliment the jewellery and the jewellery must compliment the dress.
Whether you've chosen an off-the-shoulder gown which calls for a pendulum style earring or a high collar that suits a more subtle style, we have you covered with our beautiful bridal earring selection.
If you're looking for the wow factor, we have the art deco Karo earring which are a double dangle earring available in various gemstones.
For brides looking for something dainty and barely-there, look no further than the Sequola earrings available in gold plate or sterling silver, they carry an eye-catching sparking gemstone.
 What about the Bridesmaid's Gifts?
On your big day, there are so many things to consider and choosing your own jewellery may seem like task enough. But of course, there is the long tradition of gifting your bridesmaids with their big day jewellery as well. We have the perfect selection of necklaces and earrings that will capture your appreciation for your bridesmaids whilst complimenting your own look.
 The Lunar earrings are a particular favourite as they pair the classic hoop with a bright gemstone. You can also choose from a variety of coloured gems to match your bridesmaids colour scheme.
 If you are favouring a pendant as your special bridesmaid gift, our Star Charm Pendant is an elegant and affordable option which will be sure to delight your entourage.
Showing love to your Maid of Honour
If you want something extra for your special right hand gal, we recommend the dazzling Selene necklace. This beautiful gold plate pendant comes in a variety of gemstones including blue topaz, amethyst and opal. 
 Something Borrowed, Something Blue
As the old saying goes, every bride must have something blue on the day which is why we have featured the sparkling blue topaz in many of our bridal pieces. Choose from our Ares Necklace or Desert Star pendant to be sure your jewellery brings you all the luck in the world.


Click here to view our complete collection of bridal jewellery and if you're not quite ready to choose the big day gems, you can look at our wedding and engagement ring collection too. Collection 2019 Sale 70% Off Title for image